Art students makeover old jewelry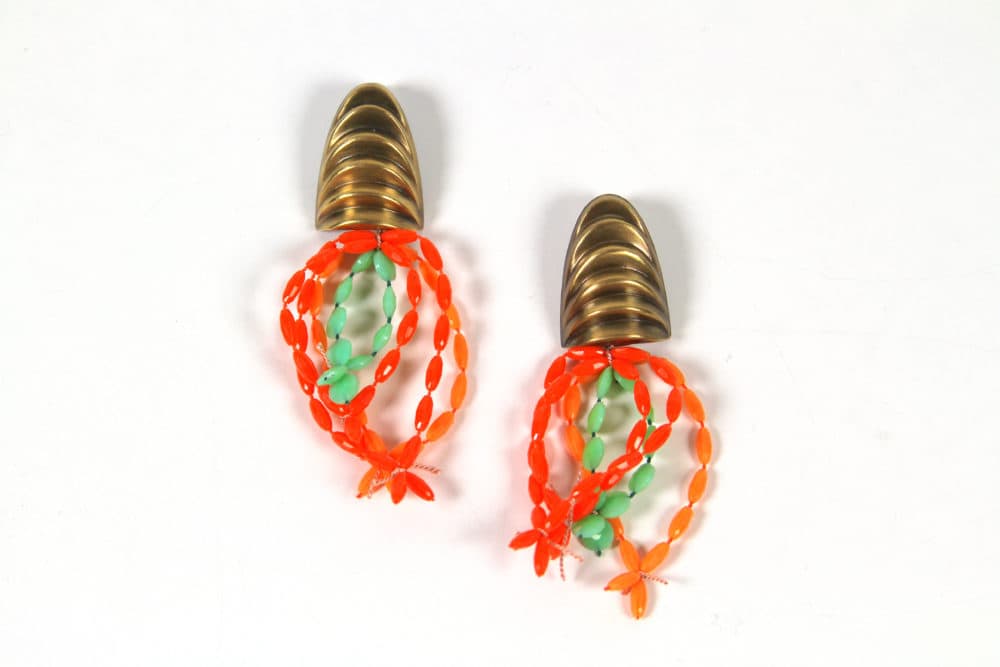 A special program for reusing old jewelry brought together students and faculty from the Massachusetts College of Art and Design, North Bennet Street School, and the School of the Museum of Fine Arts at Tufts University this fall semester.
Called Radical Jewelry Makeover, the collaborative program raises awareness about the use of recycled materials and precious stones to create new jewelry.
Emily Cobb, a professor at MassArt in jewelry and metallurgy, this year started teaching the course in collaboration with SMFA Tufts professor, Tanya Crane. Between institutions, 22 students registered for the course to learn how to ethically create jewelry.
After nearly two years of social isolation during the pandemic, creating a sense of community was vital, Cobb says. "This project focused on the interaction and collaboration between professional artists, students, faculty and also, of course, included education on sustainability and ethical issues in jewelry making, it was a winner- winner, "she said.
Radical Jewelry Makeover is an initiative of a national organization, Ethical Metalsmiths: The Community for Responsible Jewelry, whose mission is to teach better materials sourcing and mining practices.
An exhibition of the created works opened at North Bennet Street School is on display until January 14. Pieces created for the class, including rings, brooches, earrings and necklaces, are on sale at varying prices starting at $ 40.
The students reinvented the jewelry donated by more than 70 members of the community. Class participants and teachers transformed jewelry into new pieces through the process of metal separation. They built news using cold connections as opposed to hot connections made by torches. They also learned to price their own labor.
Cobb says some people donated their jewelry because they no longer wanted to see it in a drawer or wanted to give the piece a second life.
As a result, people now have the option of purchasing revived jewelry. "I don't have to go out and buy something new. There are so many amazing materials already out there that can be turned into something really valuable, "says Cobb.