Branford craftsman makes Christmas trees from grandma's old jewelry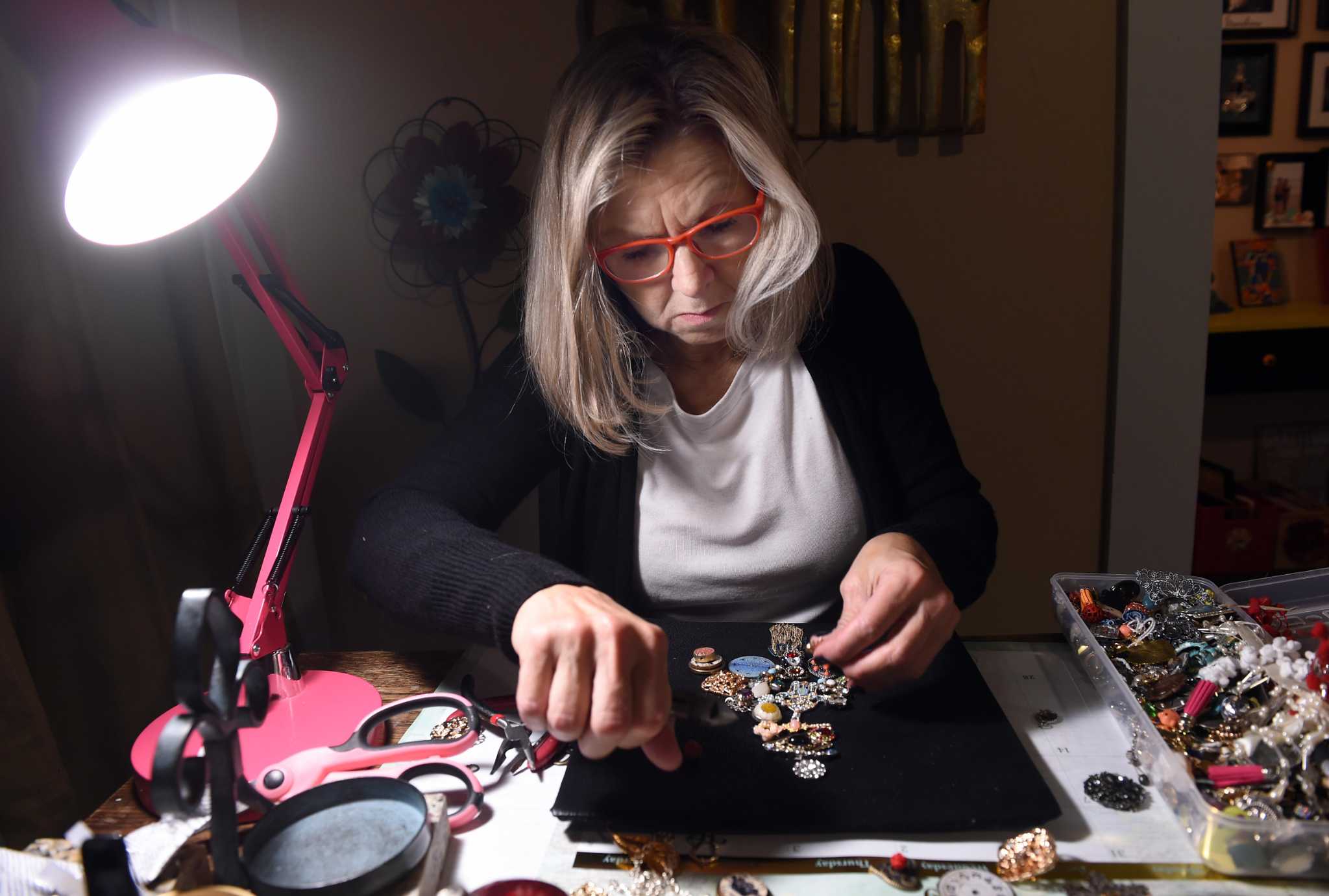 BRAFORD – Kristin Abalan's cozy home is adorned with Christmas trees. Lots of Christmas trees. All with sparkling treetops, lush branches, which sparkle in the light, with accents of blue, red, purple, green and turquoise hues.
Far from traditional Christmas trees, these glittering trees are framed works of art that can be admired all year round. While they might not be evergreen trees, they are certainly evergreen. Vintage jewelry – pieces of gold and silver and tiny charms replace pine needles; rhinestones replace ornaments.