Former Student, BOT Member of Major Real Estate Jewelry Company, Dies | New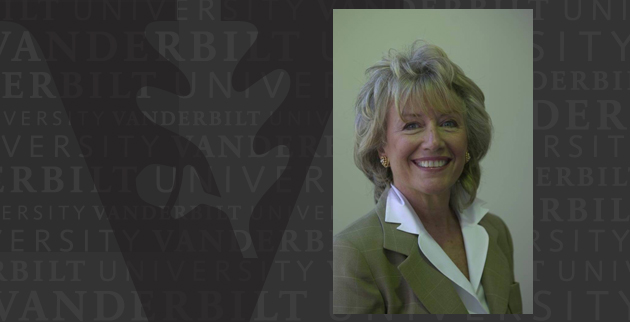 Camilla Dietz Bergeron, a Vanderbilt University alumnus and administrator emeritus whose passion for collecting jewelry led her to found a famous antique, period and estate jewelry company, died on May 20 of the aftermath of 'a long illness. She was 76 years old.
Bergeron was president of Camilla Dietz Bergeron Ltd., a New York-based supplier of fine antique, period and estate jewelry. She was also a longtime Vanderbilt supporter whose many contributions included creating a scholarship for male basketball student-athletes. Bergeron was born in Covington, Georgia on March 11, 1942 to the late Harry and Iola Parker Dietz.
She majored in economics at the College of Arts and Science, where she obtained a Bachelor of Arts in 1964. After graduation, she then moved to New York to enroll at New York University. York for a master's degree. His first job in the financial world was as a security analyst for Chase Manhattan Bank. She then worked at Seiden and de Cuevas as a security analyst and institutional salesperson.
In 1973, she became one of the founding partners of Furman, Selz, Mager, Dietz and Birney Inc., specializing in financing growing small and medium businesses. The company was sold to Xerox in 1987. Two years later, she founded Camilla Dietz Bergeron Ltd. with his business partner, Gus Davis, creating a company specializing in antique, period and estate jewelry. On the company's website, she spoke about the importance of exceeding customer expectations: "I love looking for this one-of-a-kind piece: the pearl in the oyster. Chic is not some sort of formula; chic, it is quite simply.
Bergeron was a former board member and president of the American Society of Jewelry Historians. She has taught at an annual jewelry and gemstone conference on Long Island and has lectured frequently for museums and other organizations on jewelry and other business topics, including at the Nashville Antique and Garden Show .
Bergeron served on the Vanderbilt Board of Trustees from 1989 to 2014, when she was elected Director Emeritus. She was a former president of the New York Vanderbilt Club. In addition, Bergeron has previously served on the Visitors Committee of the Owen Graduate School of Management and was a member of the Cabinet of Vanderbilt College.
She has been active in a number of professional organizations, including the Foundation of the Committee of 200 and the Bard Graduate College for the Decorative Arts.
She is survived by her husband, Jean Maurice Georges Bergeron; his sister, Harriet Nunnally; Gus Davis, his devoted friend and business partner; and two godchildren.
A celebration of Bergeron's life will be announced later.