Landis's name will live on when the estate's jewelry store opens | Economy & business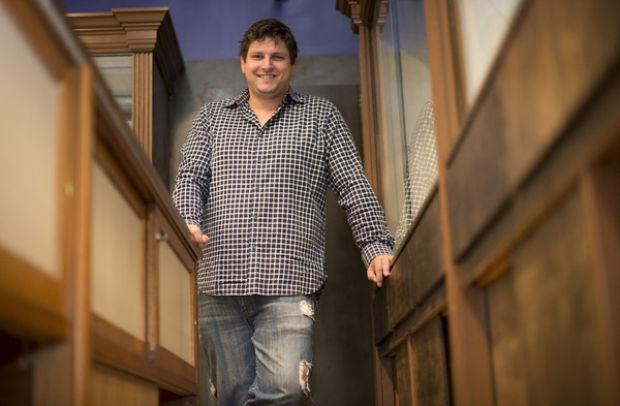 Matt Lerner points out the new pewter ceiling, refurbished storefronts and refurbished hardwood floor at 23 S. Market St.
The former Landis Jewelers, in business for over 100 years, has a new lease of life as an Estate at Landis Jewelers.
"I wanted to continue the Landis name," Lerner said in an interview with the South Market Street store. The Landis family established a name for quality and often repaired antique watches for other jewelers in the area who lacked this expertise.
Lerner operated Frederick Coin Exchange for five years and opened a coin and jewelry store in Leesburg, Virginia last year.
Frederick's new boutique will focus on estate jewelry and diamond engagement rings.
"I want to have something for everyone from an $ 8 ring to a $ 60,000 diamond engagement ring," Lerner said.
Restoring the boutique was part of Lerner's vision to recreate the "old school" jewelry store, where personalized service and special items could be found.
Most jewelry chains tend to have similar inventory and significant margins, Lerner said.
"A lot of these stores have the same thing all the time, it just gets out of date. I plan to have a different inventory. At least one window will be totally changed every week, "he said.
It has been collecting estate jewelry at auctions and estate sales for about two years and will have a good selection when it opens, Lerner said. He plans to have two full-time and two part-time employees in the new store.
"I plan to have some estate jewelry and some small antiques that will add value to a client's collection, help them find something unique," ​​Lerner said.
Landis opened in 1897, one of the oldest operating jewelry stores in Maryland, Lerner said. He wanted the ambiance to be reminiscent of the store in the 1950s or before.
The new store will have a repairman who can change the batteries on a watch, although Estate at Landis Jewelers may send watches for repair.
Many stores tend to look to selling online, but Lerner said buying jewelry is a personal thing.
"It's something that people want to touch. You can't see the beauty of jewelry online and you can't always trust what's online, "he said.
Lerner said he was "going backwards" in that he wanted to keep that personal touch, not online sales.
"I don't think the economy is ready for a full-fledged retail store, but when I saw the Landis space, it was an opportunity. There is no place in the area that focuses on estate jewelry. Many modern rings use an older style. It happens. "
Lerner is a Certified Coin Dealer, one of over 300 in the United States who buy both from customers and wholesale from dealers and sell to collectors. He has 10 employees in his store at 25 N. Market St., where customers are greeted by Charlie, "our fierce watchdog," Lerner said jokingly.
Lerner is well known for his support of community organizations, especially the Salvation Army. Each year, he deposits a gold coin in one of the organization's kettles and assesses gold coins deposited by unknown donors.
"The partnership is excited to see the expansion of our commercial economy downtown," said Kara Norman, CEO of the Downtown Frederick Partnership. "The Landis Jewelers Estate brings in a second business from Matt Lerner from the Frederick Coin Exchange. The fact that local entrepreneurs are opening a second business is a great endorsement of downtown Frederick as a business destination.