Nelson Estate Jewelry from Mesa Wins BBB Ethics Award | Business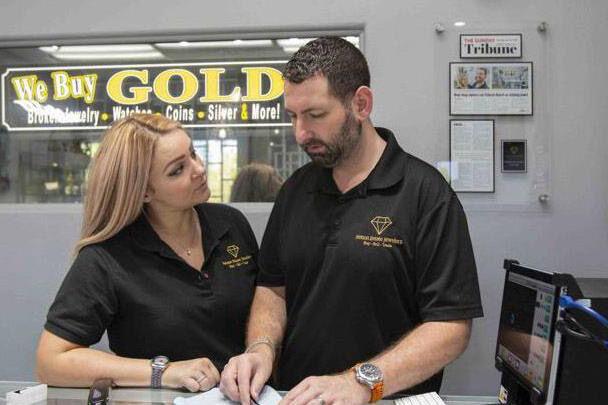 A Mesa jewelry store won the Better Business Bureau Serving the Pacific Southwest's 2020 Torch Award for ethics.
Nelson Estate Jewelers, 2051 S. Dobson Road, is Arizona's first jewelry store to win this award, aimed at raising awareness of market ethics and honoring companies for their integrity.
Winner of the second consecutive Best of the Best Jewelery Tribune award, owner David Nelson said, "We have built our business around honesty, integrity and unwavering attention to quality. To be recognized for something that is part of our core values ​​is truly an incredible honor. "
The BBB Torch Awards for Ethics were created to recognize outstanding companies that maintain a strong commitment to ethics and trust in the marketplace.
Companies are selected by an independent panel of volunteer community leaders based on criteria established by the International Association of Better Business Bureaus.
Winners must demonstrate a commitment to ethical leadership, communication, performance management, human resource practices and their community.
"It's been a tough year for businesses, and doing the right thing isn't always easy. These companies have demonstrated their commitment to ethical business practices, even in the most difficult times, "said Shelley Bradley, BBB Director of Programs and Special Events.
"This year's winners represent the BBB community of trusted companies that operate with integrity at the forefront.
Nelson Estate Jewelers is a full service jewelry store that buys, sells and repairs valuables. He pays the market price for scrap gold, silver and platinum.
Information: NelsonEstateJewelers.com