Rada Katz Beautiful antique and real estate jewelry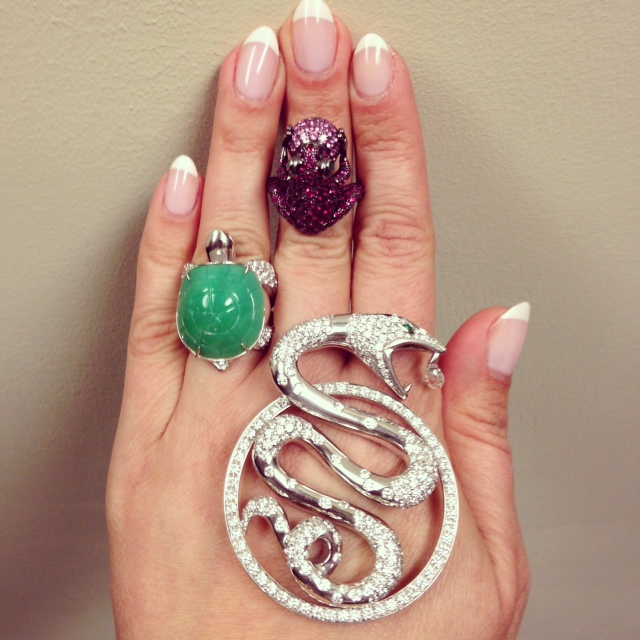 Have you ever wondered what the most powerful executives, business executives, and celebrities keep on their desks? Well, we're about to tell you. Our bi-weekly "What's on My Desk" feature will take a peek inside the offices and desks of the world's most influential people.
This week we present Rada Katz, owner of Rada Katz Fine Antique and Estate Jewelry, the glittering jewelry box located inside the fabulous Four Seasons Hotel in San Francisco. Katz isn't just a socialite and fashionista from San Francisco, she's been in the jewelry business for as long as she can remember. When she's on the go, she can always be seen donning the most fantastic jewelry designs. Katz jokes, "I was probably born with pretty jewelry!
This luxury boutique contains unique fine jewelry as well as a variety of antiques and heirlooms. The boutique also features emerging artists and jewelry designers, providing a platform for them to showcase their incredible work. Consulting on special orders, helping customers with repairs and evaluating their jewelry keeps Katz very busy. Providing an exceptional and personalized shopping experience to demanding and traveling customers is its goal. "Jewelry is my passion! She enthuses.
1. A lot, a lot, a lot of jewelry. My office is organized chaos. I make bold necklaces using pearls and natural stones such as coral, turquoise, agate, quartz, and aquamarine to name a few.
2. My Lucky Elephant business card holder. He is my pet and always makes me smile.
3. Fresh flowers. I love sunflowers, pansies, and roses the most, but all the flowers in a pretty crystal vase always add liveliness to the store.
4. My Starbucks coffee. I usually get double cappuccinos – they get me through long days working hard.
5. My Hermès Birkin. I always take one and leave it on the table for easy access – it's roomy enough to carry all of the day's necessities and store work-related items.
6. My computer. While I think shopping for jewelry is such a personal experience and I run my store with an old-fashioned approach of making real connections with all of my customers which helps me better understand their needs in jewelry, I believe in the power of social media. I'm away from my computer, emailing, posting new pieces to Instagram, Facebook, and the Boutique website. This way anyone can shop virtually in the Rada Katz store and get something valuable to cherish!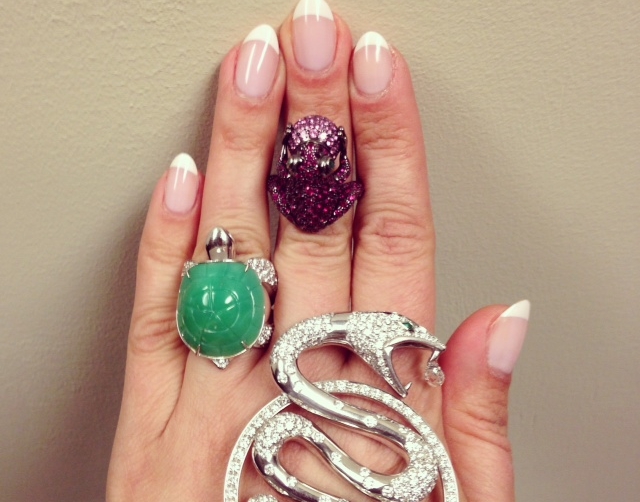 Rada Katz What's on my desk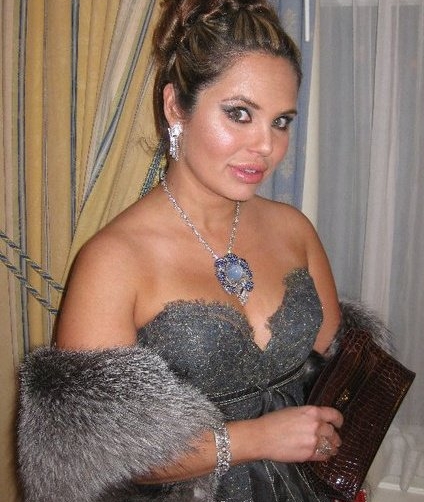 Rada Katz What's on my desk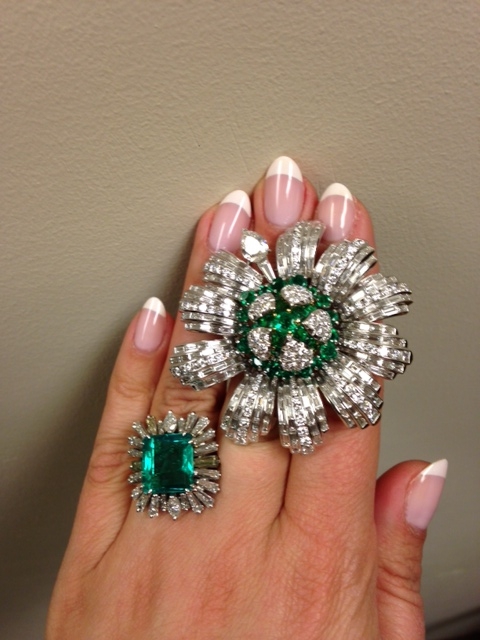 Rada Katz What's on my desk
Love Haute Living San Francisco? Join our Facebook page or follow us on Twitter @HauteLivingSF. Want Haute Living San Francisco delivered to your inbox once a week? Subscribe to our newsletter.